New People Strategy Paradigm
15 May 2018
The Fourth Industrial Revolution, changing workforce demographics, and employees' shifting expectations are redefining what it means to go to work. With a working world in flux, successful organizations are those who put people at the heart of change. The traditional approaches to developing an inward-looking people strategy do not work. Talented individuals are drawn to organizations that continually refresh their systems and processes as well as their strategic initiatives in order to delight customers and outwit competitors. Great companies know that by being agile they can stay in play for many years.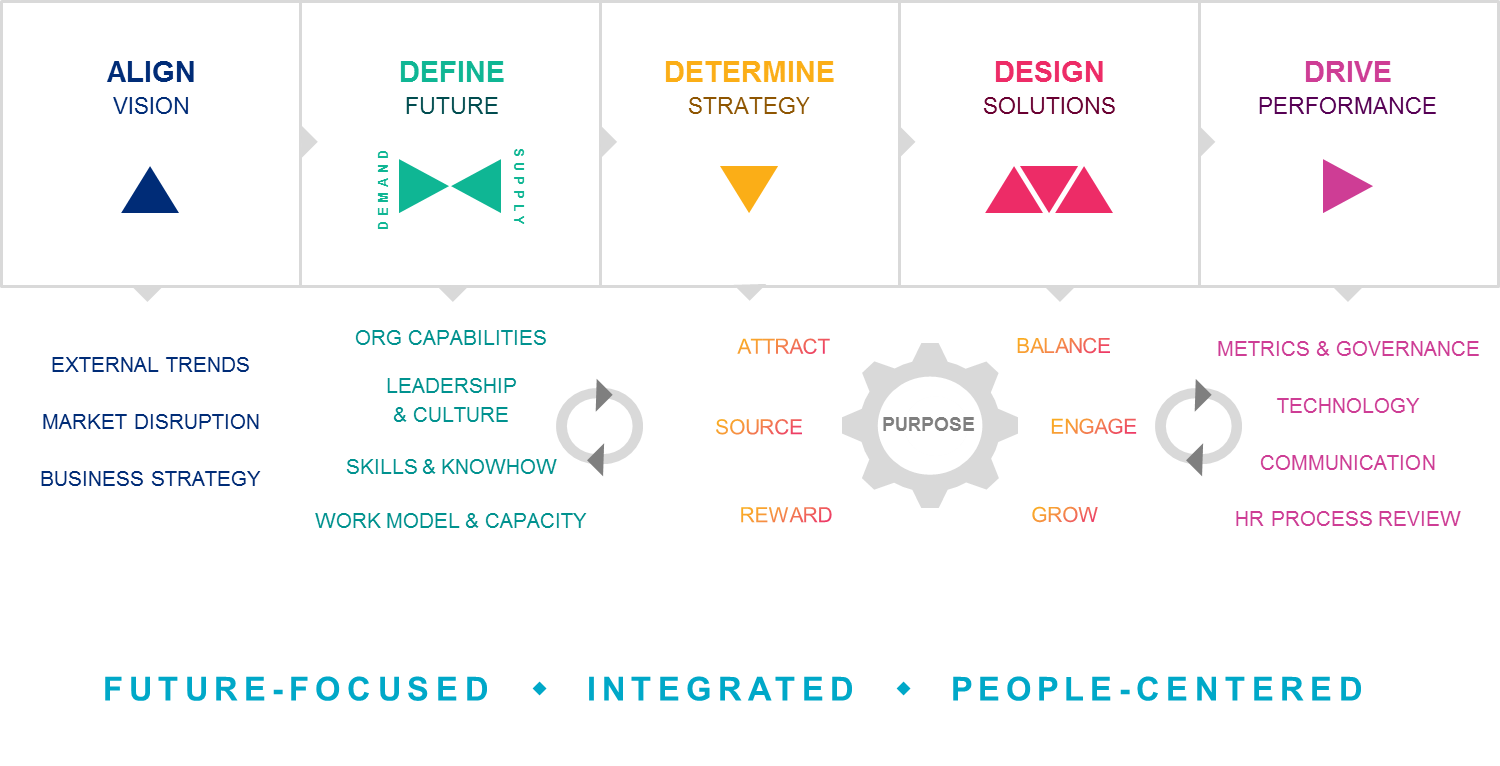 Mercer's recent study Thriving in the Age of Disruption found that thriving organizations reinvent themselves, are agile and resistant, and have a positive impact on society. They also treat talent as an asset to invest in, "not simply [as] a business cost." A company's ability to reinvent itself will be key to thriving in the future of work. In fact, according to Talent Trends 2017, organizational redesign is top of mind for executives. 96% of executives are planning a redesign in the next two years.
The Thriving in the Age of Disruption report also notes that thriving organizations "systemically analyze and reflect on how they might be exposed to talent-related risks, not only to measure and address their bench, but also to understand what specific practices or interventions will encourage employees to bring their whole selves to work." A future-focused people strategy will also need to include a contingency plan for emerging market(s). Turnover in these markets is likely to be higher, especially for talent with specialist skillsets such as data science. 
Read Full Article
Fill out your details below to download full article. If you do not have your pop-up blocker enabled, you will be prompted by your browser to download the article or to view it in a new window.